Danexamens
Van harte gefeliciteerd! Emilio-Kyosanim, Audi-Kyosanim, Andrť-Kyosanim, Harrie-Kyosanim.
Dank voor jullie presentatie, motivatie en inzet.
Dan Kum Sul Seminar
Een leerzame en zeer gestructureerde opzet van de les.
Veel aandacht voor de basis.
Dank aan de deelnemers uit BelgiŽ, Duitsland en Nederland.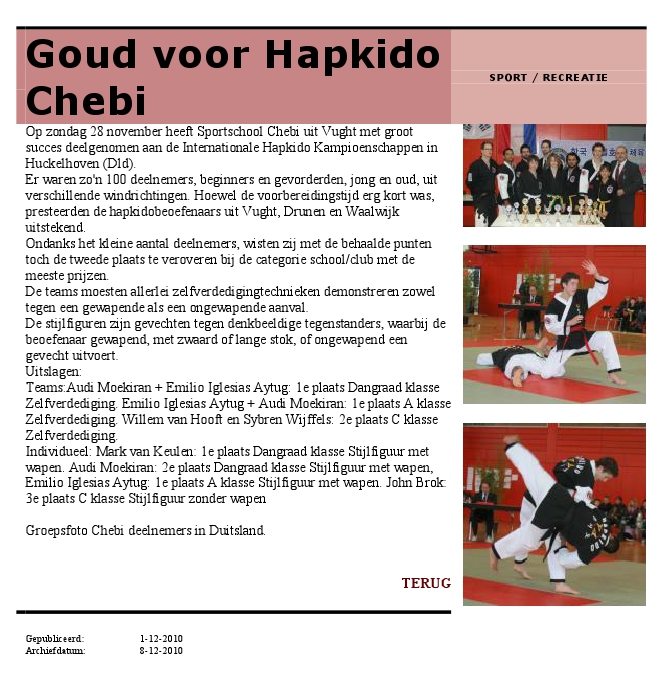 En plezier dat we hebben gehad..! Drie workshops, lekkerrrr eten en heerlijk relaxxxxen in het zwembad.
Photos during the 1st European Hanguldo Seminar.
We had a lot of fun. Will you be there next time???
Soh Bong Seminar in Waalwijk - NL (18-04-2010)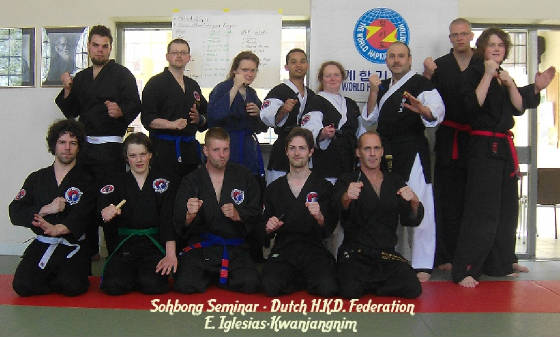 Germany (Deutsche Hapkido Federation), Yu Sin Kwon (Chon Ji In) and Chebi (Dutch H.K.D. Federation)
Click to see the photos of the Federation seminar.
Klik hier om de foto's te bekijken van de bondsdag.
21 Maart 2010 Federatietraining in Vught - NL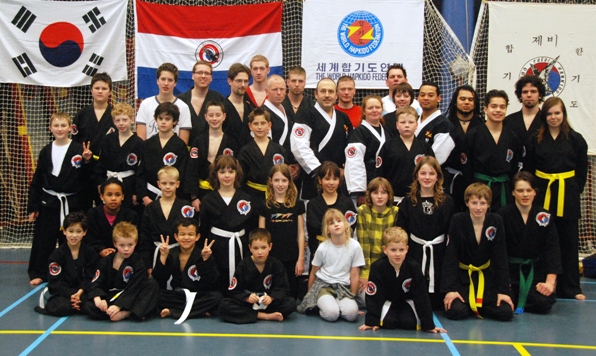 21 maart 2010 Bondstraining stg Dutch H.K.D. Federation
Hieronder volgt een fotoreportage van de stage van 21 mrt 2010. Het was leerzaam en .... heeeeeeeeeeeel gezellig!
Ben jij er de volgende keer ook bij?
| | |
| --- | --- |
| | |
| | |
| | |
| | |
| | |
| | |
| | |
Hieronder vind je een aantal links naar een selectie van de vele foto's die gemaakt zijn op de bondsdag van 26 april 2009.
stg Dutch H.K.D. Federation SEMINAR Danbong Sul - children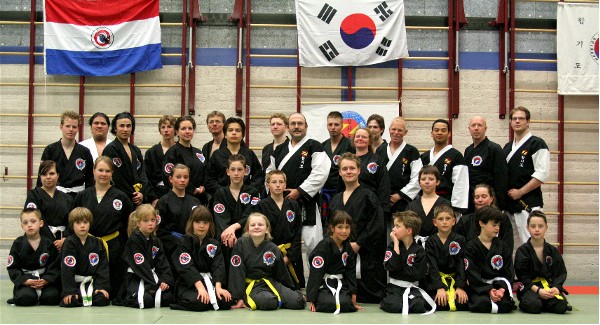 stg Dutch H.K.D. Federation SEMINAR - Vught - NL


Hankumdo - Sportschool CHEBI - Vught (NL)